MRT™ – Milling Tools
MRT & Chick's Custom Carbide brings together superior manufacturing and the art of carbide in a single source for a variety of durable milling tools used in open hole / cased hole fishing to Thru Tubing applications. MRT & Chick's Custom Carbide also offers custom-built mills for your specific application needs that you can count on for your projects.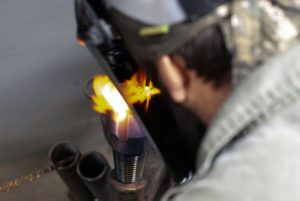 Thru-Tubing Mills
Thru-Tubing Mills are used on a variety of operations, offering an affordable solution to your specific needs. We can design and manufacture to suit your specific needs.
Plug milling
Scale & cement milling
Reaming
Fish dressing
Clean out
Debris removal
 Crushed carbide  • Carbide Inserts  • Diamond impregnated • PDC cutters
Junk Mills
Junk Mills are manufactured with inserts or crushed carbide for removing the stuck pipe, tubing, bridge plugs, packers, and cement or other debris obstructing the well-bore.
Options:
Concave, convex, and flat-bottom designs available.
Typically dressed with crushed carbide for milling up loose junk, optional inserts can be used.
Various lengths of fishing necks, stabilizers, and combination stabilizer-fishing necks available.
It can be ordered in any length and OD to meet your job requirements.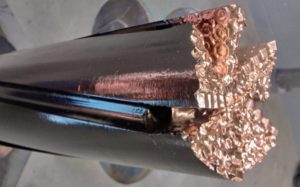 Taper Mills
We offer a full line of taper mills to open up restrictions and custom design for any application-specific need.

We can also manufacture a wide variety of application-specific tools from Insert Mills, Washover Shoes, to Econo-Mills. Let MRT™ be your source for high-quality manufacturing and custom carbide work.
AR Mill
Bow Tie Mill
Piranha Mill
Reverse Clutch Mill
Spur Mill
Bi-Center Mills